It's PAYDAY!!!!
Sorry, but as a broke college kid working a 40 hour, strenuous painting job, seeing my first pay check is really nice :) It means I can go buy more stuff for my apartment tomorrow: Garage sales here I come!!!
Besides that, I have been wanting to share with you some things that have been on my mind a lot lately, especailly after my summer class, where we spent a few days boiling down plants for inks and I learned you could dye with them too. Ever since, I have been crazy obsessed with dying.
Thus, I decided to do a bit of research on natural plant dyes and have also started growing a few things to use. My aunt has marigolds and some pretty purple things growing for me to try boiling down, and I am hoping my
Colious
will also boil down well?? I took advantage of the Interweave Hurt Book Sale and got these:
Not as comprehensive on plants as I'd like, but really explains how to go about a lot of techniques
I got it more for the socks, but it talks about dying, spinning and then knitting socks! So much fun!
So with the research done, one would think I'd be ready to dye right? Wrong. My plants are really big enough/producing enough flowers yet to do anything with AND I have yet to find any old pots to do so in (it's on the garage sale list).
So instead, needing to get a dying fix, I decide to over dye some handspun for my headband adventures. Since I already made one headband with the pink and black mix, I decided to overdye the
other skein
I had so I could do a different colored headband.
Before
After
I overdyed the pink/black mix with a very deep golden yellow color Wilton's food dye. I was hoping for a orange/green (because the black is more blue ish) color, and I didn't quite get that, but I did get an amazing fall/deep orange, red, brown, green mix and I love it! I hope it looks good with the black of my headbands.
The second skein I overdyed was my
red/yellow mix
, simply because I didn't think a red/yellow color would sell as well as a purple blend and wanted to see what would happen.
Before
After
I was wishing at first that I hadn't made the blue so deep, because when I looked at it at first it was a lot of maroon/blue and I wasn't too happy. But if you get closer there are areas of super pretty purple and greens going on too! I really do like this skein better now! Can't wait to knit with it.
There are many more dying adventures on the very near horizon and I can't wait to share them with you. I will give you a preview now of part 2.
My new color dying notebook!
Happy Friday Everyone. See you all again soon with more fun stuff :)
~Lisa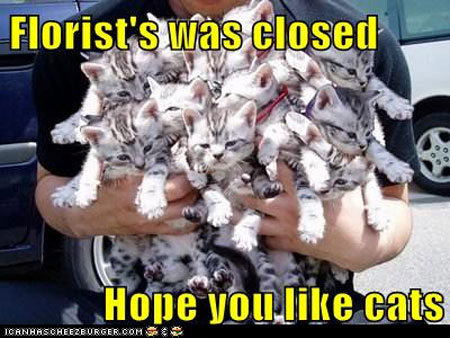 HEHEHE